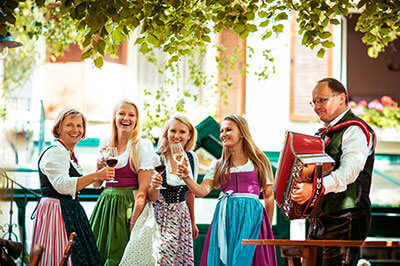 Our Story
Our family winery is in Moedling, which is located just south of Vienna. You can find us right in the heart of the Thermenregion, which is the name of our wine-growing region. Our vineyards are mainly cultivated along the hillside of the Anninger and Eichkogel mountains in Moedling, Gumpoldskirchen, and Guntramsdorf.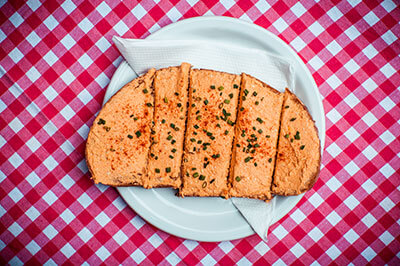 Our Heurigen
A Heurigen is a type of restaurant where our estate produced wines are offered. It is very near and dear to our hearts. Here we serve the wines we have dedicated our lives to along with traditional Austrian cuisine. We cook our food with regional products. Especially famous are our homemade spreads, strudel, and Grandma's legendary poppy seed cake.
2024
01. – 13. Feb.
07. – 17. March

13. April: Open Cellar Door
02. – 20. May
13. – 30. June
26. Jul. – 04. Aug.: Wine Festival
22. Aug. – 01. Sep.
07. -24. Nov.