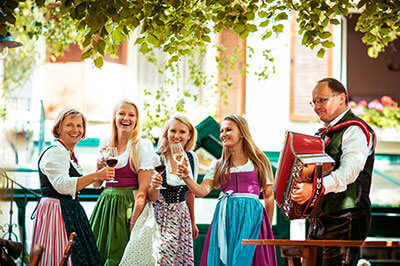 Our Story
Our family winery is in Moedling, which is located just south of Vienna. You can find us right in the heart of the Thermenregion, which is the name of our wine-growing region. Our vineyards are mainly cultivated along the hillside of the Anninger and Eichkogel mountains in Moedling, Gumpoldskirchen, and Guntramsdorf.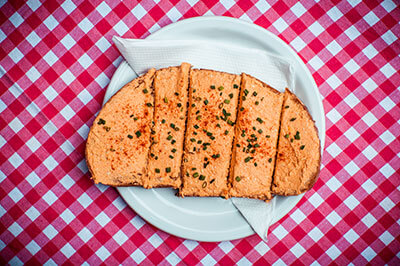 Our Heurigen
A Heurigen is a type of restaurant where our estate produced wines are offered. It is very near and dear to our hearts. Here we serve the wines we have dedicated our lives to along with traditional Austrian cuisine. We cook our food with regional products. Especially famous are our homemade spreads, strudel, and Grandma's legendary poppy seed cake.
Organic Winemaking
In the year 2000 we made the decision to go fully organic and by 2001 we had achieved our goal and received organic certification from the European Union. At that time we were true pioneers in the Thermenregion, leading to a more sustainable future.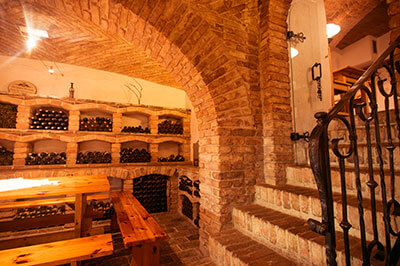 Winemaking since 1718
Our winery has been in operation for over 300 years and for the last four generations has been led by female winemakers. Our entire family works together in the winery and restaurant. Birgit Pferschy-Seper, our current winemaker, is renowned for her full-bodied Pinot Blanc.
2020
30.01.-11.02.2020
20.02.-25.02.2020
25.04.2020: Open Cellar Door Day
07.05. -24.05.2020
18.06. -05.07.2020
24.07.-02.08.2020: Wine Festival in the "Museumspark" our Heurigen will be open instead
27.08. -06.09.2020
08. 10. – 18.10.2020
05.11. – 22.11.2020