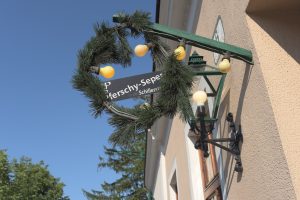 Heurigen to GO!
During March every Friday to Sunday
 05.03.-07.03.  |  12.03.-14.03.21
You can pick up or get delivered our homemade food on Friday during 5pm-7pm and on Saturday and Sunday from 11:30am-2pm and 5pm-7pm at our Heurigen.
Delivery is free in Mödling and the surrounding area after a minimum value of 25€ has been reached.
We are looking forward to your visit.
Family Pferschy-Seper!